Ever since the first-ever Medical Mycology Training Network (MMTN) Conference was held on December 2009 in Taipei, Taiwan, the Asia Fungal Working Group (AFWG) has consistently delivered these top-class conferences tailored to medical mycology professionals in Asia. Encouraged by the success of past regional and local MMTNs and the positive feedback from the hundreds of participants, the AFWG Board Members look forward to organizing many more MMTN Conferences.
As the upcoming Regional MMTN Conference 2018 draws closer, we spoke with 2 Board Members about the growth and impact of the Conference.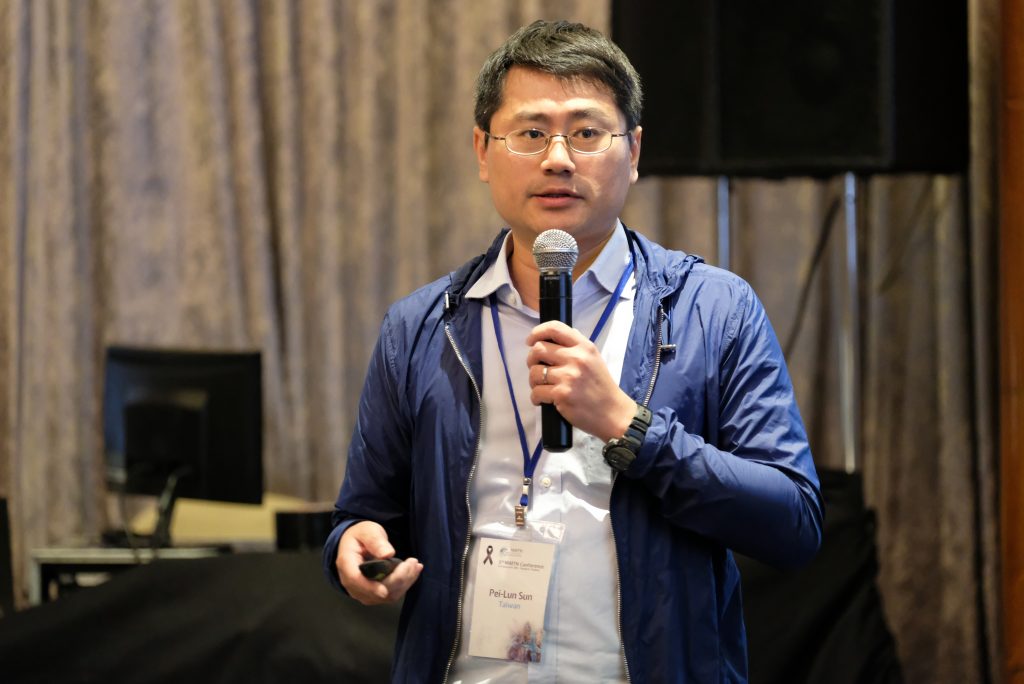 For Dr Pei-Lun Sun, Assistant Professor at Chang Chung Memorial Hospital, Taiwan, the MMTN has always been an exciting platform for mycology professionals because it provides opportunities for laboratory personnel to not only share experiences with one another, but to also communicate with physicians outside the hospital setting.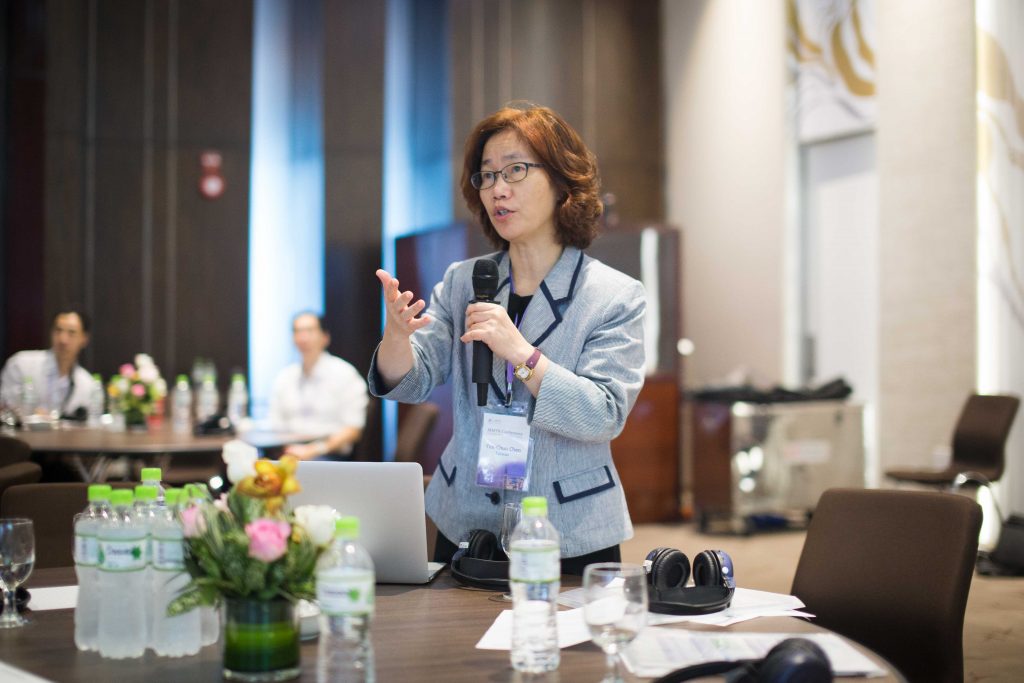 Professor Yee-Chun Chen of National Taiwan University Hospital and College of Medicine, who is also Vice President of the International Society for Human and Animal Mycology (ISHAM), emphasizes that practitioners in the region should be updated on trends in invasive fungal infection (IFI), which is a growing concern in Asia because of the associated high morbidity and mortality rates.
"Asia may have the largest burden of fungal disease in the world when one considers that half of the world's population lives in the region, and a large proportion of Asia has a tropical or subtropical climate," says Professor Chen.
She explains that the MMTN provides a good venue for practitioners to increase awareness on the latest IFI data. "There are large-scale studies in Asia (spearheaded by the AFWG) demonstrating the significant impact of IFI in the region. Some are parallel to global trends, some are unique – these data are important for us to make decisions on treatment strategies and antifungal agents."
Joint activity with the Taiwanese Dermatological Association
Dr Sun shares why the upcoming Regional MMTN Conference 2018 – to be held on November 15-18, 2018 in Taipei, Taiwan – is a special event: "This year, the Regional MMTN will be a joint activity with the 44th Annual Meeting of the Taiwanese Dermatological Association (TDA). There will be topics covering systemic fungal infections, and also a special focus on superficial and invasive skin fungal infections because of the collaboration with TDA. It is an excellent chance for everyone to have interdisciplinary experience sharing."
As always, infectious disease physicians, hematologists, dermatologists, laboratory personnel and all other professionals interested in mycology are welcome, "whether you are a newcomer or an expert in the field," stresses Dr Sun.
Large-scale 2-day mycology lab training
The MMTN also boasts of hands-on laboratory training for those who work in mycology or microbiology labs. Those who are tasked to identify fungal pathogens or are interested in fungal diagnostics would benefit most from these sessions, which are co-organized with the Infectious Disease Society of Taiwan (scheduled on November 15-16, 2018).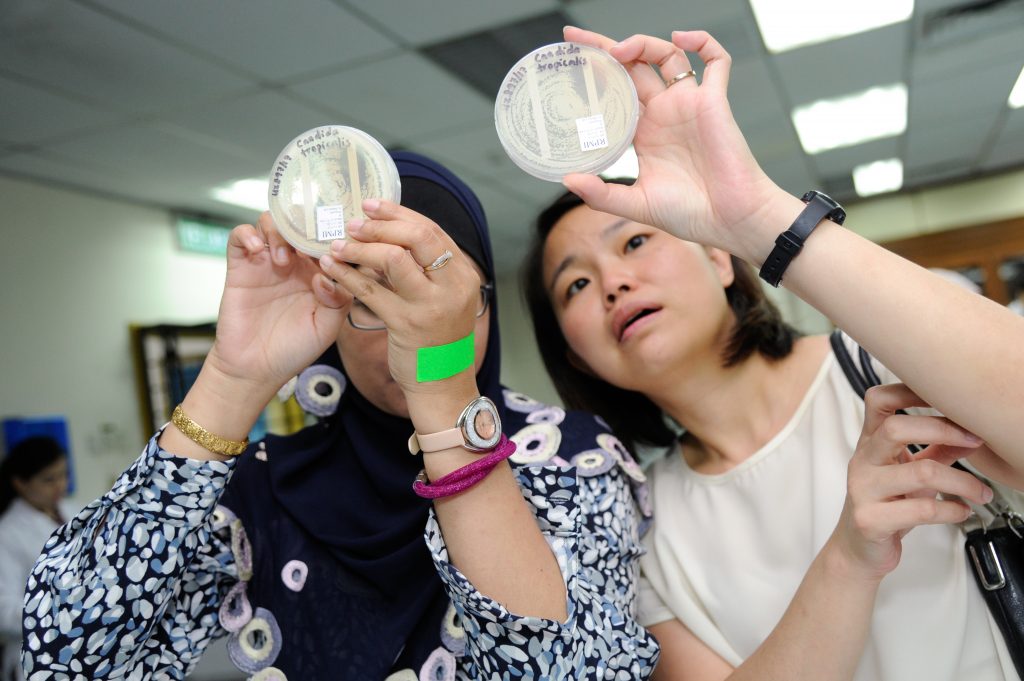 "You can review dozens of fungal pathogens of different genera. The attendees will be in small groups and you can learn how to prepare and examine slides properly. Local and invited experienced instructors will be around to help the attendees up close," explains Dr Sun.
Professor Chen is proud of the growth of MMTN that she's seen throughout the years. "We've seen improvements in the region through the Conference, not just because of the increasing number of participants, but because of the improved quality of research papers and meeting presentations. We've also observed better quality of care presented in the case-sharing sessions."
The way forward
Through the MMTN and other initiatives, the AFWG aims to continue these multinational, multidisciplinary collaborations through education, training, surveillance and research to continuously improve the quality of healthcare, particularly fungal disease management, in the region.
"It's about opening all minds and opening all opportunities to learn, research and question," says Professor Chen. "We work together as part of the AFWG and we open the doors for people who are willing to participate as well."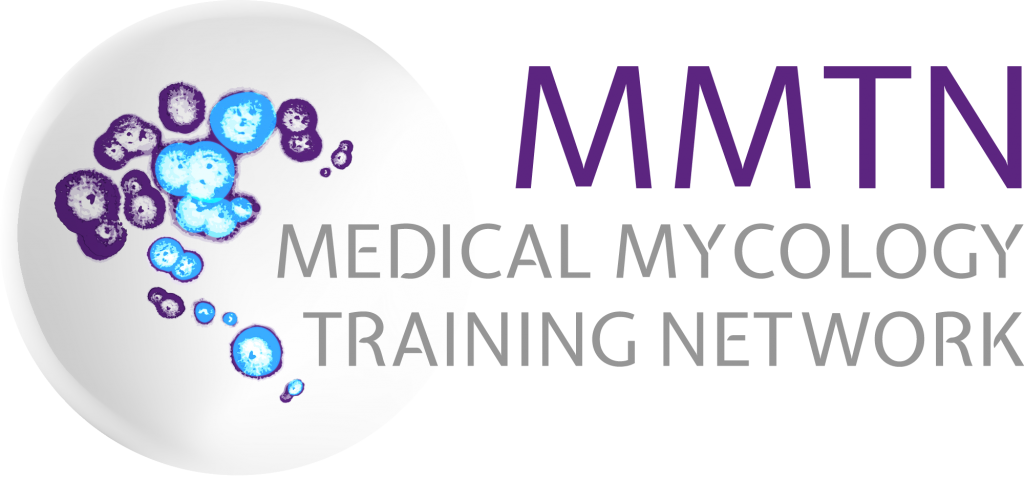 The Regional MMTN Conference 2018 is an exceptional opportunity for infectious disease physicians, intensivists, transplant physicians, hemato-oncologists, microbiologists, laboratory personnel and all those with interests in medical mycology in Asia Pacific, as we are the seminal conference that is tailored to diagnosing and managing invasive fungal infections in the region.
The Conference opens with a 2-day MMTN Laboratory Workshop, which is a hands-on workshop with wet-practical sessions before the main Regional MMTN Conference – 2 days of learnings from mycology experts that will focus on regionally relevant issues. You can opt to register for the MMTN Laboratory Workshop, the main Regional MMTN Conference, or both.
Don't miss the chance to attend our one-of-a-kind regional mycology conference.