July 20–21, 2019 • G Hotel Gurney, Penang, Malaysia
Join us at the MMTN Malaysia Conference 2019 in Penang, the latest of our MMTN event series that provides training on the diagnosis and management of fungal infections in Southeast Asia through a highly interactive program.
The program is designed by the scientific committee specifically for this conference, with updated topics and more case-based workshops.
SESSION HIGHLIGHTS (DOWNLOAD THE FULL AGENDA)
SATURDAY, 20 JULY 

 AM

Fungal infection updates for 2019
The dreaded C. auris: Diagnosis and management
How do I interpret:

Candida in urine/in respiratory secretion/from abdominal drain
Serum galactomannan/serum beta-D-glucan/procalcitonin in suspected fungal sepsis

How do I diagnose and manage tropical fungal infections?

 PM

Case-based workshops: Small-group discussion and learning from the experts
SUNDAY, 21 JULY 

AM

Concurrent sessions:

Clinical management sessions for clinicians
Diagnostic workshop for microbiologists and laboratory personnel

Controversies in mycology
10 common mistakes in mycology
The esteemed faculty are eager to share their insights and experience directly with you through a variety of sessions, including plenary sessions, concurrent clinical and diagnosis sessions, and case-based, small-group workshops.
Don't miss the opportunity and register via the form below today!
For enquiries and group registration, please contact:
The MMTN Conference, July 20–21, 2019, is supported by: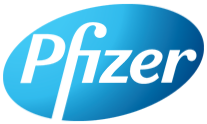 * Mandatory fields
Back to Upcoming Events